Ethnic Tattoo Fest
Accommodation
This year we offer a large campsite (equipped with toilets and showers). On the spot, the volunteer will indicate a place where you can put up the tent or you will find the marked area of the campsite on the map that you will get on the spot.
A place for motorhomes is located on the festival grounds and has access to electricity. Entry only with prior reservation of a place (to the e-mail address: festival@primitive.pl). The cost of parking of a motorhome with access to electricity for the duration of the festival is PLN 150, payable at the festival ticket office.
For those who want to sleep more comfortably, we recommend a hotel 4 km away in Góra Kalwaria: https://koszaryarchehotel.pl/. Taking care of your budget, the hotel offers a discount for festival participants. To receive the discount, please make a reservation by phone or email using the code ETF2020. Currently, the promotion does not apply to online reservations. Please contact Wioletta Konarzewska by phone on +48 536 904 763 or by e-mail at wkonarzewska@arche.pl.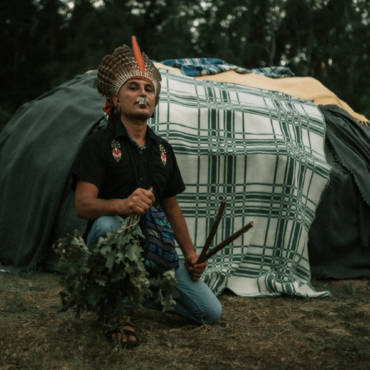 Ethnic Tattoo Fest
Getting There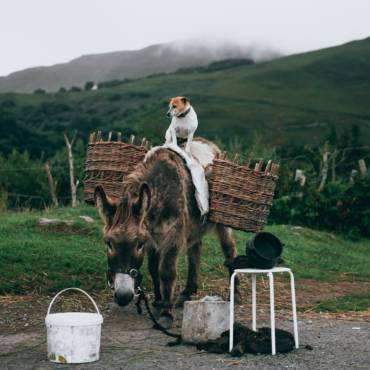 The festival takes place in a wonderful forest 4 km from Góra Kalwaria (Karolina village), 30 km from Warsaw.
There is a city bus from Warsaw, No. 742, in Góra Kalwaria. It departs from Metro Kabaty. Bus timetables can be found below:
Metro Kabaty > Góra Kalwaria
Góra Kalwaria > Metro Kabaty
There are also buses from Metro Wilanowska to Góra Kalwaria.
You can also take an Uber (around 120PLN / 28€ from Warsaw City Centre)
Also, from Góra Kalwaria, you can get straight to the festival by taxi for just a few Euros. On 25-29.06 additional taxis marked with the festival logo will be provided around the stops so that nobody will wait too long to join us.
Ethnic Tattoo Fest
Children and Animals
Children are welcome at the festival! We will make every effort to provide them with an attractive and nice time. Children under 12 years free admission.
If you want to come with your pet do not forget to bring a leash. This will allow for safe contact with other furry ones who are at the festival.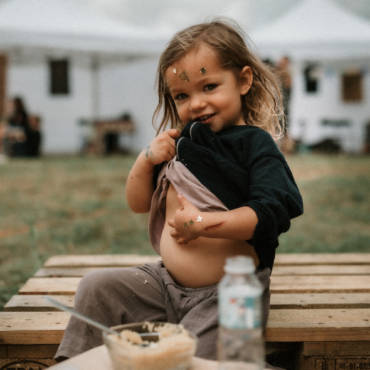 Ethnic Tattoo Fest
Food And Drinks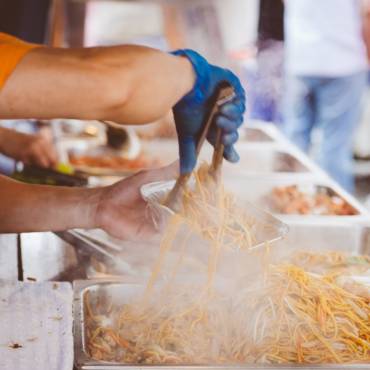 Delicious food and drinks will be available for purchase at the event.
Healthy meals will be offered in the foodtrack zone.
It will also be possible to buy warm drinks, fruits and juices.
Ethnic Tattoo Fest
Organizational Stuff
Do not forget to bring your entry ticket – you can print out or use on mobile devices. Tickets are personal, non-refundable – it is possible to use it with another person if it is necessary to regulate the sale of the operator. Get in touch with Going at support@goingapp.pl – in case of any problems with ticket reservation.
We open the gates of the festival on Thursday at 3:00 PM, close at 10:00 PM on Thurs, Fri and Saturday. Unfortunately, it is not possible to arrive on Wednesday or stay at the campsite until Monday.
We will prepare special reusable mugs with a beautiful festival logo for each festival edition. You can collect them and at the same time (taking into account the multiple use) the area of our festival forest will be free from excess garbage. The price for the first drink will be higher by the cost of the mug and each subsequent refill will be much cheaper.
In the vicinity there is only one Biedronka store, there is also an ATM (30 min walk).
The festival program will be available on site. Campsite – marked on the map that will be available at the festival.
If you have done a tattoo at the festival and want to change the dressing, direct your steps to the info point where a volunteer paramedic will change this dressing safely and in sterile conditions.
Join our Facebook group https://www.facebook.com/groups/ethnictattoofest2020/ where, among other things you can find a companion to travel together to the Ethnic Tattoo Fest and back.
Fire – we will light the fire in the designated area ONLY (be aware there is a forest around)!
Items worth taking with you: a yoga mat, mosquitoes repellent, headlamps, a lot of positive energy! Let the miracles happen.
Ethnic Tattoo Fest
Getting There